Keep Jonesboro Beautiful has first Community Clean-Up Day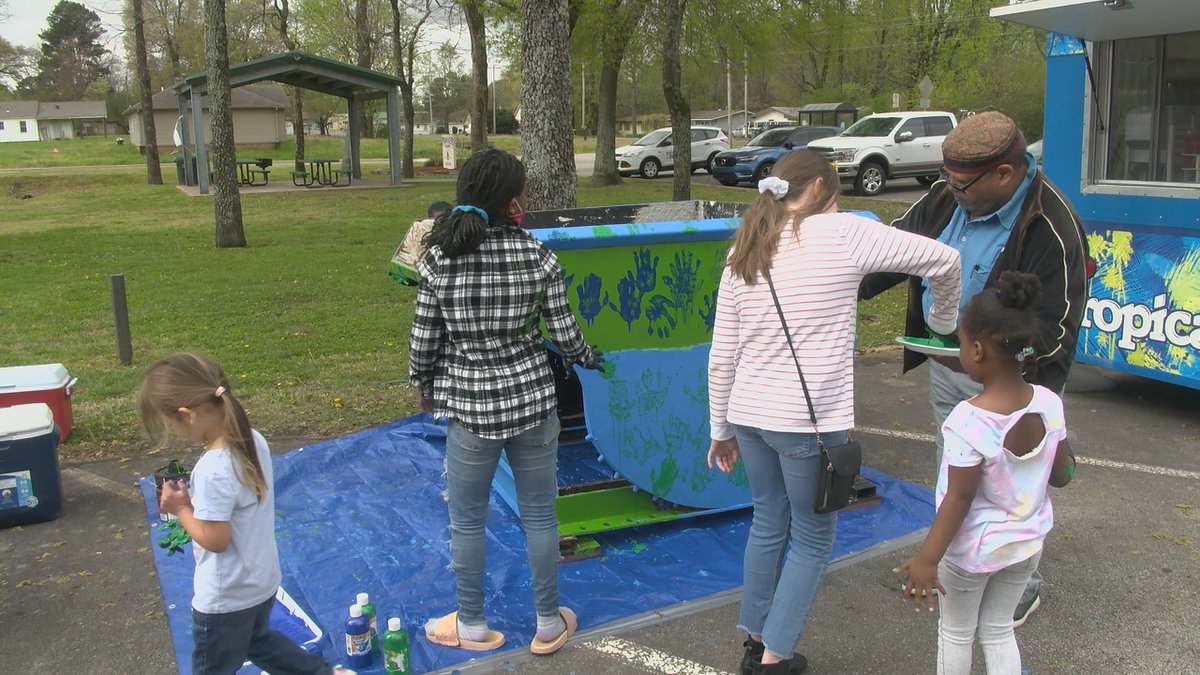 Updated: Apr. 10, 2021 at 7:47 PM EDT
JONESBORO, Ark. (KAIT) - Keep Jonesboro Beautiful had its first Community Clean-Up Day on Saturday. Volunteers say this is a great way for kids to get involved with the community and keep Jonesboro clean.
Dozens came out to pick up trash at Parker Park.
Free food and lessons on how to make a difference in the community were provided.
Children got to participate in an art project. They put their handprints on a dumpster that will stay at the park as a way to encourage kids to pick up trash.
Rev. Dr. Charles Coleman, who volunteered at the event, says it's important to teach kids at a young age to invest in their community.
"We need to focus more on the children. Let them come out and enjoy what we're doing. Let them see that work is not hard. Working is not just work. You can work and enjoy yourself at the same time," said Coleman.
Mayor Harold Copenhaver says the event is a great way for children and families to get involved and make a difference in the city.
"Well, it's their community. They've chosen to live here, and I really impress on people to try to take pride in their community, their yards, their homes because visitors when they come to our community in order for them to really want to be a part of this," said Copenhaver. "When it's a clean one, they want to be a part of a clean community."
Keep Jonesboro Beautiful has several clean-up days planned. For a schedule or more on how to volunteer, click here.
Copyright 2021 KAIT. All rights reserved.