Vigil honoring Ruth Bader Ginsburg planned for Sunday in Richmond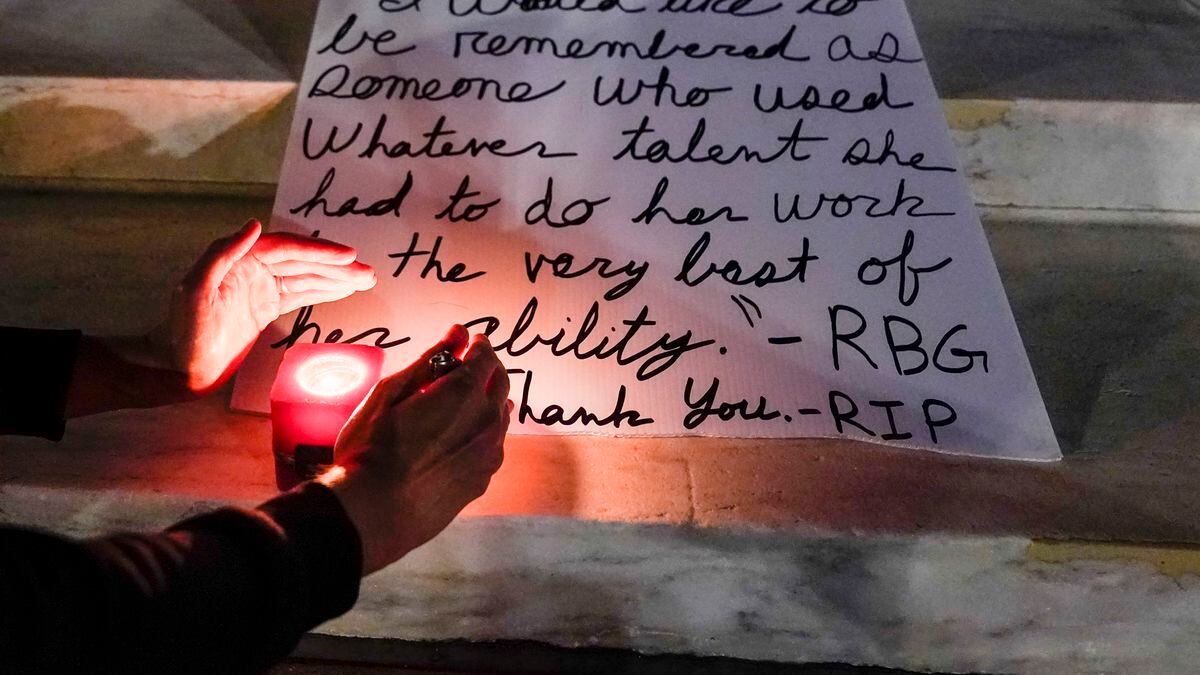 Updated: Sep. 20, 2020 at 9:45 AM EDT
RICHMOND, Va. (WWBT) - Nearly 400 people have shown interest in a vigil that will honor the late Supreme Court Justice Ruth Bader Ginsburg in Richmond Sunday.
The vigil, planned through a Facebook event, is slated for Sunday, Sept. 20, from 7:30-8:30 p.m at the Federal Courthouse at 701 Broad Street.
Attendees are advised to bring a candle and wear a mask.
Ginsburg, a legal and feminist icon, died on Friday due to complications from metastatic cancer of the pancreas. She was 87.
Copyright 2020 WWBT. All rights reserved.